Meet our Therapists!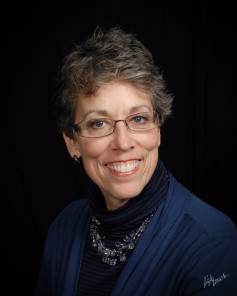 Barbara L. Conti Boehly, BSW, LMT, Owner
Barbara opened the practice in 2006 after receiving her Associates Degree in Massage Therapy from Monroe Community College. She is also an adjunct faculty at MCC where she is currently teaching Tai Chi, Stress Management and Shiatsu Massage. Barbara holds continuing education certifications in Cancer/Oncology Massage, Myofacial Release, Orthopedic Massage Techniques, Lymphedema Management Massage, Ahshiatsu Massage Bar Therapy,Shiatsu Massage and Medical Massage for Fibromyalgia Chronic Fatigue. She is part of the Rochester Rhino Soccer and the Rochester Razorshark Basketball massage teams. She is also a practitioner for the Gorilla Fund; providing affordable massages to clients with Multiple Sclerosis and the Human Touch Initiative which provides free and low cost massages to clients with a current cancer diagnosis. She is the former State Coordinator and volunteer for Emergency Response Massage International.
Recently Barbara completed a certification in Burn Scar Massage Therapy. "This experience was extremely humbling as well as educational. I am now a member of the national Handle With Care Burn Scar Team and am confident I can deliver a safe and therapeutic massage to Burn Survivors of any age".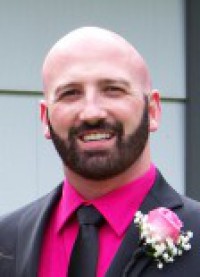 Kevin Hill, LMT
Kevin grew up in Western New York. He graduated from New York Institute of Massage in Buffalo, NY in 2006. As a licensed massage therapist, Kevin studied anatomy and physiology, myology and various massage modalities, including Swedish,Medical, Shiatsu, Hot Stone, Deep Tissue, Pre-Natal and Chair Massage. Immediately after graduation, Kevin worked for a cruise line as a massage therapist. Upon returning to New York, he spent some time working out of Batavia, before deciding to start a practice in Rochester. Kevin feels strongly that massage therapy should be about more than just relaxing. He believes, as research has shown, that regular massage therapy sessions can greatly improve the health and well-being of his clients. Kevin will take the time to discuss any health concerns you might have to better tailor your sessions with him.

Katrina Coleman, LMT
Katrina has always found herself with an interest in customer service. Having work experience in the hospital for 20 years has giving her a keen eye to focus on the care of others and the heart to give of myself for the betterment of people. Massage therapy is another avenue which allows her to share my gifts and knowledge that she has received. She attended Onondaga Therapeutic Massage School, graduating class of 2014. She specialize in therapeutic massage including Swedish massage, sports massage and deep tissue. Experience in these massage modalities permits her to focus and specify each therapy session as a one-on-one, client to therapist basis. Being a licensed cosmetologist as well, she spends her spare time in mastering my cosmetology skills and spending quality time with my family and friends.

Katy Heneghan, LMT
I've been practicing massage for 11 years, and I know the discomfort and pain an unhappy muscle(s) can cause. I currently offer a variety of techniques to meet your needs. I can work with your body to get you feeling like you should again.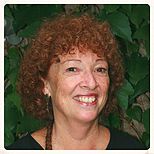 Merce Wilhelm, LMT
Merce received her massage degree from Monroe Community College in 2006. She uses a combination of essential oils in her practice. She is experienced in Prenatal Massage, Frozen Shoulder and Medical Massage Techniques as well as Qi Gong and Reflexology. Merce's strength is her ability to connect to clients while providing a personalized and healing massage.
Raphaela McCormack, Qi Gong Therapist
Raphaela completed her studies at the Rochester Qi Gong Institute in 2004 & Elixir Light Healing School (Lily Dale NY) in 2008. She has been passionate about Qi Gong since 2001. She teaches both Qi Gong & T'ai Chi. She originally hails from Ireland and is also a sculptor with a studio at the Rochester Public Market, and exhibits both nationally and internationally.
AFFILIATED THERAPISTS:
We have a selection of Therapists who are available on a limited schedule. If you would like to contact any of these therapists, please feel free to call the office and we will happily make an appointment for you.
Anne Flatley, LMT
Bill Shearing, LMT
Lindsay Fordham, LMT
Maria Furstoss, LMT
Bob Cappellino LMT
Jane DiBiase, LMT
Kate Heneghan, LMT