Call Today (585) 730-8730
Thank You For Visiting Empire Therapeutic Center
Affordable Therapeutic Massages in Rochester NY
We know there are a lot of massage options available to you and we appreciate you taking the time to find out about our services! We are dedicated to providing affordable therapeutic massages and treatments in a relaxed and secure setting. Each massage is customized to meet the needs of our clients. We offer a wide variety of services including Sports Massage, Orthopedic Massage, Deep Tissue Massage, Pregnancy Massage, Relaxation Massage, and Hot Stone. We are conveniently located on the northeast side of town near Irondequoit, Webster and Penfield.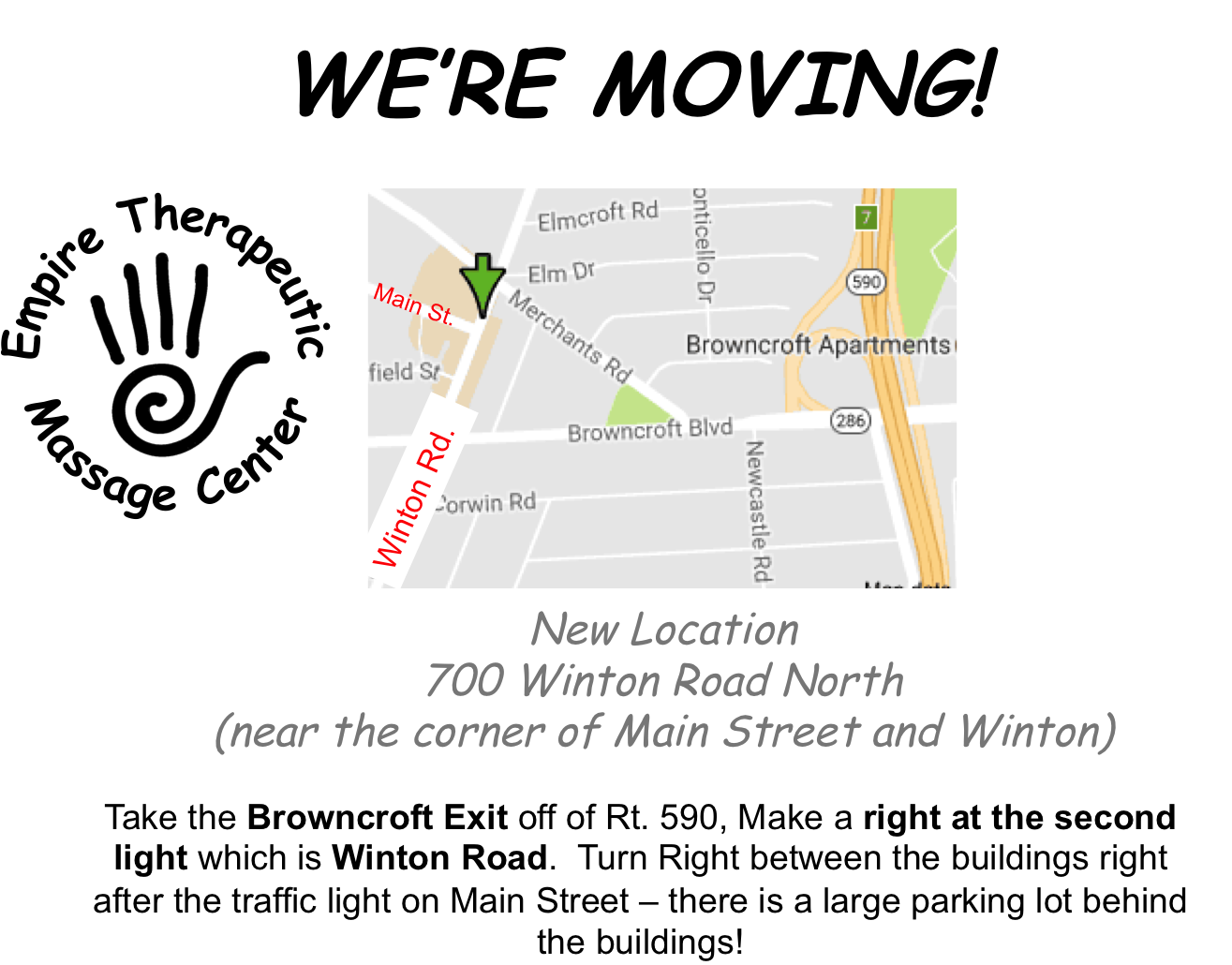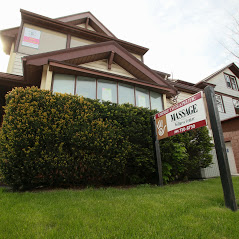 IMPORTANT MESSAGE FROM KATRINA:

Although it breaks my heart to do so, I have decided it would be for the best to close the office until the end of March. Please stay tuned, we will contact you as soon as it is safe to reopen.

I hope you and your families remain healthy during this trying time.
With love,
Katrina

Katrina Coleman, LMT
Owner, Empire Therapeutic Massage Center


NOW YOU CAN BOOK YOUR APPOINTMENT ON LINE!
Click on our Book your Appointment On Line Page and you will be directed to an appointment that is convenient for you. If you cannot find a suitable time, please call the office.
(585) 730-8730
ETMC.massagetherapy.com
Now offering a 5 Therapeutic Massage Bundle! By purchasing a 5 massage package, you will save $15 per massage! Check our services menu for details!
We accept Master Card, Visa and Discover credit and debit cards. We also may accept insurance.
(585) 730-8730 or e-mail us at ETMCmassage@gmail.com